Facilitated by Amazon Bestselling Author and Self-Publishing Coach, Jennifer Sparks.
At STOKE Publishing we believe that writers are a unique breed of people. Our goal is simple. STOKE Publishing aims to provide authors with the support and knowledge they need, when they need it as they move along in their personal book writing journey. Just in time learning is far more effective than squirreling away endless resources "just in case" you need them in the future. We want to move you from book idea to completed print/digital book as quickly as we can without sacrificing quality.
Your success is our success.
Book writing projects can be overwhelming. Having a mentor to turn to when you have questions or need clarity can save you sleepless nights and valuable resources. Yes, you can likely publish your book on your own (DIY) if you are prepared to do all the learning about what is involved in each step in the process. Or, you can get your book to market, while enjoying the support of a small group of like-minded people who are all seeking a way to expedite and streamline the book publishing process (DIWM – Do It With Me).
Do It With Me
WILDFIRE was created so that an intimate group of people would have a substantial amount of time to move through this process together while each member has the flexibility to focus on their individual project(s) and get the specific guidance that they need without the high cost of a 1:1 book-publishing package. (If you think a 1:1 book-publishing package (DFY) – Done For You is more your thing, click here.)
JUNE 2017 INTAKE IS SOLD OUT
January 2018 intake – apply here

If you are ready to APPLY – I can't wait to hear from you!
Amazon Bestselling Author Secrets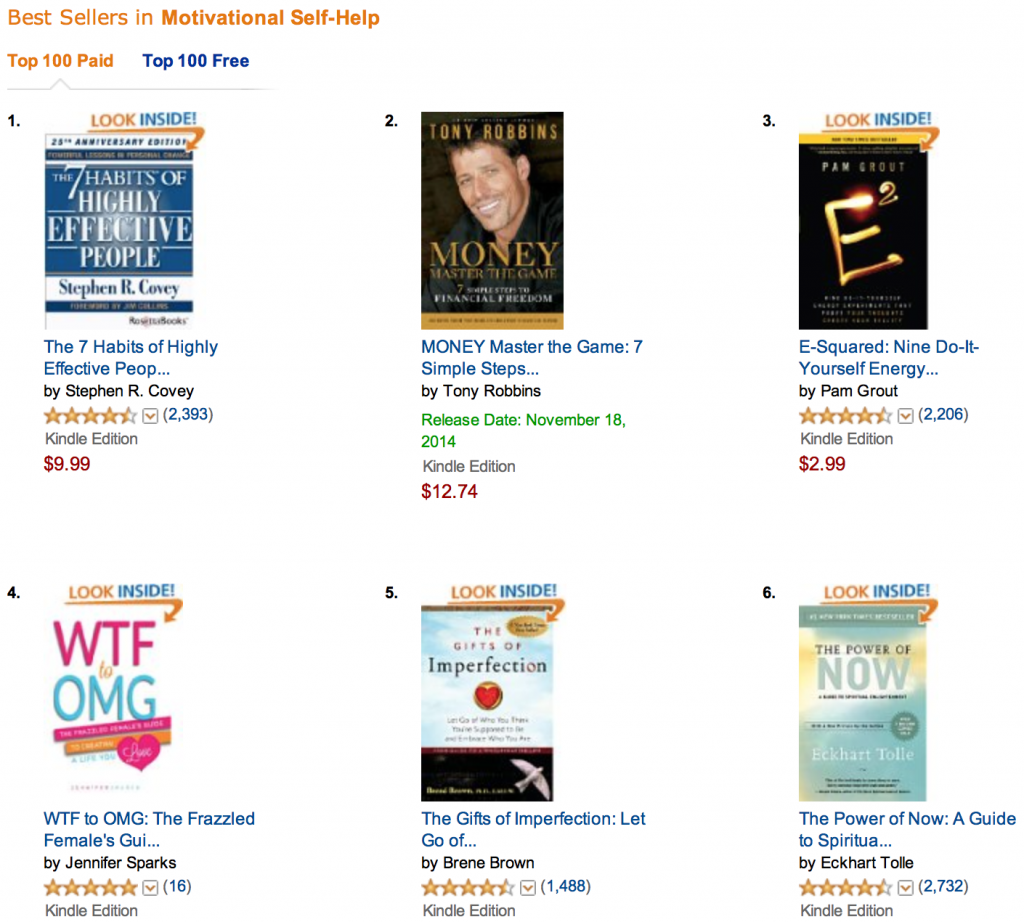 WILDFIRE is facilitated by Jennifer Sparks, and she knows the processes well. She has self-published over eight titles in the past four years, has about ten up and coming books and learns something new with each project. She now helps other authors navigate the self-publishing process. Jennifer shares her expertise openly to help you navigate the self-publishing highway, so you do not get lost and give up! It is way easier to stop writing your book than it is to complete it!
.
The idea is simple; STOKE Publishing will provide you with the knowledge you need so that you feel confident and prepared at each step of the way. And should you need additional assistance and support outside of what is provided within WILDFIRE, add-on services are available. You will not need to flip through Fiverr ads to find someone who can help you create your cover, or design your interior or upload your book information to Amazon. If you lack the interest or time to DIY, STOKE Publishing has a tidy Rolodex of consultants that can help make your writing dream a reality.
---
Introducing …. The WILDFIRE Mastermind
Becoming a published author can be an enormous undertaking, but the rewards can be substantial and extend far beyond book commission checks. The STOKE Publishing team is here to make publishing your book more fun and to provide a map for you to follow so you do not get off track.
If you know you have a book in you (or several) but you …
Have NO CLUE where to start with the process
Have so many ideas for books that the thoughts of writing a book overwhelm you
Have some fairly clear ideas about your book, but it all seems unmanageable because of what you know you don't know about the industry and process
Struggle with accountability or discipline to set up a "writer's life" to work towards your publishing goals
Feel stress about the entire self-publishing process and confused about what it involves
Desire a small community to bounce ideas off when it comes to marketing, writing, and publishing
Need some guidance and support for marketing your book or repurposing your content so that you can create a solid offering for your clients
Need help learning how you can best spend your marketing and advertising budgets on book publishing projects that can EARN you money and clients
Need some help building your author's platform and tribe
JUNE 2017 INTAKE IS SOLD OUT
January 2018 intake – apply here

If you are ready to APPLY – I can't wait to hear from you! 
---
Did you know that almost everyone wants to write a book and only about 2% do it?
There are a million reasons why so few complete this bucket list item, but with our help, you will be in the 2% that brings your ideas to print in a high quality, beautifully cohesive book. Whether you are writing your book to build your business or share your personal journey to help others, publishing a book can be one of the most rewarding undertakings. Something magical happens when you hold your book in your hands and when you see others with their eyes locked on your words. Pure. Magic.


Afraid?
I used to be intimidated by writers because I felt like I was not good enough to be one. But I took a leap and started writing my book anyways, with no plan and no idea what I was trying to achieve. My writing frenzy created about 75,000 random words & disconnected ideas that needed some major work! I realized I needed help and I started scouring the internet for answers to my questions. What I needed was a self-publishing coach who could help me map out the process, keep me on track and accountable, and to help me understand what the next step was in each place along this journey. It was also important that I was not scared of looking like I didn't know anything because I actually didn't know anything and I was quite unsettled venturing off into unchartered waters.
.
I hired a coach, and off I went! I also realized that writers are some of the most creative and giving people on the planet and that this idea I had about an intimidating exclusive clique was all wrong. In fact, it will be your writer friends that take the time to help you decide on a cover design, or who offer to review your book or nurture you past a block in thought.
.
The best thing about having a coach was I was able to avoid MANY costly mistakes because she advised me at each step along the way. Since my first book, I have forged ahead into the unknown in the self-publishing industry and made plenty of mistakes all on my own that I am most happy to share with you. No sense in all of us suffering in the name of books!
Consider Your Options:
Do It Yourself: The Lonely Writer – Lost Track of Time
You can do this all alone, make some costly mistakes, spend more money than you need to on various phases of the book creation process all the while having this task take you considerably longer because you do not know what you do not know right now
Or
Do It With Us: The Middle Ground (WILDFIRE Mastermind) – 6 months
You can join WILDFIRE and have a small community of like-minded writers to support you, access to an engaged writing, marketing & self-publishing coach to facilitate the entire process and connections to a team of consultants that can help you at various stages of your book. Plus it's fun, and we learn so much from one another.
JUNE 2017 INTAKE IS SOLD OUT
January 2018 intake – apply here

If you are ready to APPLY – I can't wait to hear from you!
Or
Done For You: The Premium Experience (1:1 Book Publishing Packages) – 3-5 months
If you decide to go with a 1:1 book-publishing package STOKE Publishing will manage your entire project. The cover design, interior, uploading, and marketing plan are all part of a 1:1 book-publishing package. A personally managed project is beyond the scope of WILDFIRE, but you will come to know what you will need assistance with (if any) as a member of The WILDFIRE Mastermind and some of these one-off services can also be purchased a la carte if you don't need the entire Premium Experience.
What is WILDFIRE?
WILDFIRE is a six-month Mastermind experience facilitated by Bestselling Self-Help and Motivational Author, Jennifer Sparks. Jennifer is the CEO of SWIFTKICKlife.com and Founder of STOKE Publishing. She holds a Bachelor of Education from the University of Saskatchewan, Master's Degree in Children's Literature from Texas A&M, and a PGD in Educational Technology from Cape Breton University. Jennifer is also a speaker & librarian, so she comes to publishing with a foundation that honors various perspectives. She is also the creator & facilitator at the YOUR WORDS | YOUR WAY Self-Publishing, Marketing and Writing Retreats that take place twice a year (BC & SK).


Over the six months in WILDFIRE, you will be taken through a curriculum that teaches you the nitty-gritty of self-publishing, marketing and writing your book. Jennifer's approach is reverse engineered because she believes that if you are writing a book, you need to understand the self-publishing and marketing considerations as you write to ensure that you are creating a book that will help you meet your objectives: build your business, grow your list, and share your story. Plus, as you are writing, you can be working on the marketing and publishing angles when you need a break from the words that wind their way through your consciousness. Yes, sometimes we don't want to write anymore. Not.One.Word. That's okay because you will have plenty of other things you can do!
.
You may complete your book during your first six months in the Mastermind, or you may wish to extend your time with us so that you can move at a pace that fits your lifestyle, business, and budget. This process can be very stressful, or it can be beautiful and exhilarating. I want to give you a choice depending on your specific needs.
Group size will not exceed EIGHT members
Start dates are available twice a year

June 2017 intake, FULL
January 2018 intake – apply here
September 2018 intake – join the wait list by emailing jennysparks@hotmail.ca)

Twice a month Group Coaching Calls (Zoom) are recorded, and each focuses on a particular topic and covers all aspects of writing, publishing, and marketing – you will receive a list of dates and topics upon registration
Private Facebook Group for Accountability
Email VIP Access and Priority Response so that YOU can work on your book when it works for you but not be held up waiting for office hours to get your question answered.
TWO – Get It Done Days 10 am – 3pm. We meet on Zoom and get organized and then you work all day with me "on call" or jumping "on calls" to ensure you have the support and understanding you need.
Access to vetted professionals that can help you with the other aspects of your book (cover design, editing, interior design, Kindle conversions, distribution, marketing – the costs for their services are not included in this Mastermind).
A growing list of writing, publishing and marketing support videos and materials for launching, marketing, using AMS and so forth and OFTEN created on a need to learn it basis (I create FOR your needs).
JUNE 2017 INTAKE IS SOLD OUT
January 2018 intake – apply here

If you are ready to APPLY – I can't wait to hear from you!
Instead of writing alone, you work and write with a group of people who will be learning alongside you. Group calls and group dynamics are key because we often do not know the questions we need to ask until we get there. With everyone working at their personal pace, you have the opportunity to learn from those a few steps ahead of you, and everyone brings a fresh perspective to your book.
Mastermind Curriculum
*Curriculum subject to change as needed to meet participant needs.
Module 1: Identifying a Manageable Project
Zoom Call 1: Bookmapping – Hot seat – Nailing down your ideas
Zoom Call 2: Bookmapping – Your Journey – Sharing

Spin-offs
Series
Companion books & products
Module 2: Doing the Work (Writing & Marketing)
Zoom Call 1: Book Funnels & List Buildings
Zoom Call 2: Building Your Author Platform
One Get It Done Day

Writing your book
Accountability
Marketing ideas
Engaging & teasing your tribe
Front Matter: What pages do you need?
Foreword: Can someone connected write this and help promote your book?
Module 3: Doing the Work (Writing & Marketing)
Continued work on Module 2 topics
Zoom Call 1: Who are your readers?
Zoom Call 2: Tools & Resources
One Get It Done Day

Writing your book
Accountability
Marketing ideas
Engaging & teasing your tribe
Module 4: Editing & Polishing
Zoom Call One: Guest Editor (Pre recorded) More details on launching…
Wed, Sept 6: 5 pm
Zoom Call Two: Book Choices & Amazon Publishing Platform Walk Through
Fri, Sept 15: 5 pm

What comes next?
ISBN's and Imprints
What other decisions do you have to make about your book size, companion books, lead magnet, and launch plan?
The Amazon Platform: front and back doors
We will also discuss book categories, description, titles, subtitles, keywords and bestseller plans.
Marketing with codes for hands off ordering
Module 5: Book Ambassadors and Book Launches
Zoom Call 1: Create Your Book Ambassador Team
Mon, Oct 2: 5pm
Zoom Call 2: How Will You Launch Your Book?
Sat, Oct 14: 10 am

A full-on brainstorming session to get all of our creative juices flowing … what unusual things can you do to get free media and big launch plans
Author Page on Amazon
Module 6: The Catch-All Drawer & Companion Products
Two Zoom Calls – These will be Q & A or on topics that come up as we move through the previous modules
Wed, Nov 1: 5 pm
Sat, Nov 11: 10 am

Tying up loose ends
Loading books, launches and helping one another out
Any unanswered questions
Working and Writing
Getting Reviews
Amazon and KDP Select Program
LAUNCHING the BOOK and Celebrations!
Please invite me to ALL book events and I will most certainly come to support if I am able!
Investment
The Investment for The WILDFIRE Mastermind is $2997.00 plus GST 
A nonrefundable deposit of $500.00 is required once your application has been approved and then six equal monthly payments are payable on the 1st of each month
Only 8 spots available at any intake.
What's My Return on Investment?
Yes, you get commissions, but unless you are "the one" who hits it right out of the park, it is one stream of income and not your primary source of revenue.
Let's talk about the other stuff:
Grow your list and build your tribe so that you have more people wanting to work with you
More opportunities to share your work in a non-salesy way
Begins the relationship-building process we need for business that feels good
Speakers with a book to sell gets the gigs and back of the room book sale
Increased expertise/authority opens doors for media appearances, speaking, and hosting your events
Your book can become the online course you offer or the first 20 episodes of your podcast – learn how to repurpose your material
And much more!
If all of this sounds like exactly what you need, don't be shy! If you want to hop on a call to chat more about WILDFIRE, you can go here to schedule a 15 minute Q&A call with Jennifer or email her at jennysparks@hotmail.ca.
If you are ready to make it happen … apply and I will be in touch!
JUNE INTAKE IS SOLD OUT
January 2018 intake – apply here
January Zoom Call- Proposed Dates & Times
If you are ready to APPLY – I can't wait to hear from you!